Click Image To Enlarge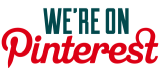 Visit Our Pinterest Page For A Bunch Of Great DIY Magnet Projects
Share This Page
N52 Neodymium Sphere 3/4 inch Diameter Gold Coated Magnet Ball
Model&nbsp#&nbsp: NS007G
Manufacturer: Applied Magnets
Price Range: $6.25 - $6.95
Quantity Price Chart
Discounts Applied Automatically as Items are Added To Cart
Base
$6.95
50 - 299
$6.45
300 - Above
$6.25
Temporarily Out Of Stock
Neodymium sphere magnets are the world's strongest sphere magnets. All magnets are not created equal! Applied Magnets offers the highest quality magnets with consistent performance at lowest price. Our strong magnets are designed & manufactured to meet stringent quality standards using the latest technology.

Neodymium magnet (also known as Neo, NdFeB, NIB or super magnet) , a type of rare earth magnet, is a permanent magnet made from neodymium, iron, boron and other minor elements.

Strong Magnet Grade N52 , stronger than N50, N48, N45, N42, N40, N38 and N35

BrMax: 14800 gauss

Neodymium Sphere Magnets N52 Grade Rare Earth Ball 3/4" Diameter

Skin Friendly Gold coating.
Magnetized through the Diameter
ISO Certified
Contact us for neodymium sphere magnets wholesale discount
Customers who bought this product also purchased
Applied Magnets
N52 Neodymium Sphere 3/4 inch Diameter Gold Coated Magnet Ball
Model #:
NS007G
$6.95
New Available online